Oh hey!!! Alright, do you remember the great debate that we had over which of the amazing Barn Light Electric exterior lights to put on the front of the Merc?! There are just SO MANY good options (if you're looking for some ideas check out the post to see my faves!) Wellllll it's reveal day!!
DUN DUN DUN DUN DUN DUUUUUUUNNNNNNN!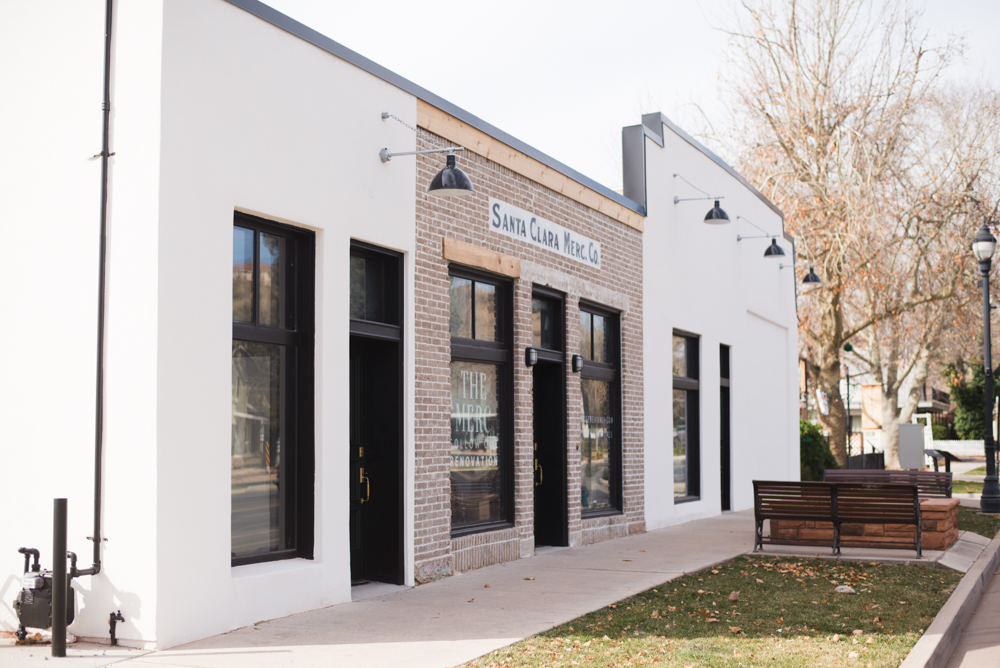 I went back and forth for a few days and ultimately ended up with the Rosco in Black. There was just something about the porcelain finish that was so perfectly vintage, I couldn't pass it up!
The porcelain finish is the stuff dreams are made of. (It's not paint!) The shades are made from steel and then finished with porcelain enamel. If you've ever seen a porcelain light you know what I'm talking about, the finish is thick, even on a smooth flat surface you can tell that there is some oomph to it. Its smooth and glossy and just so so good.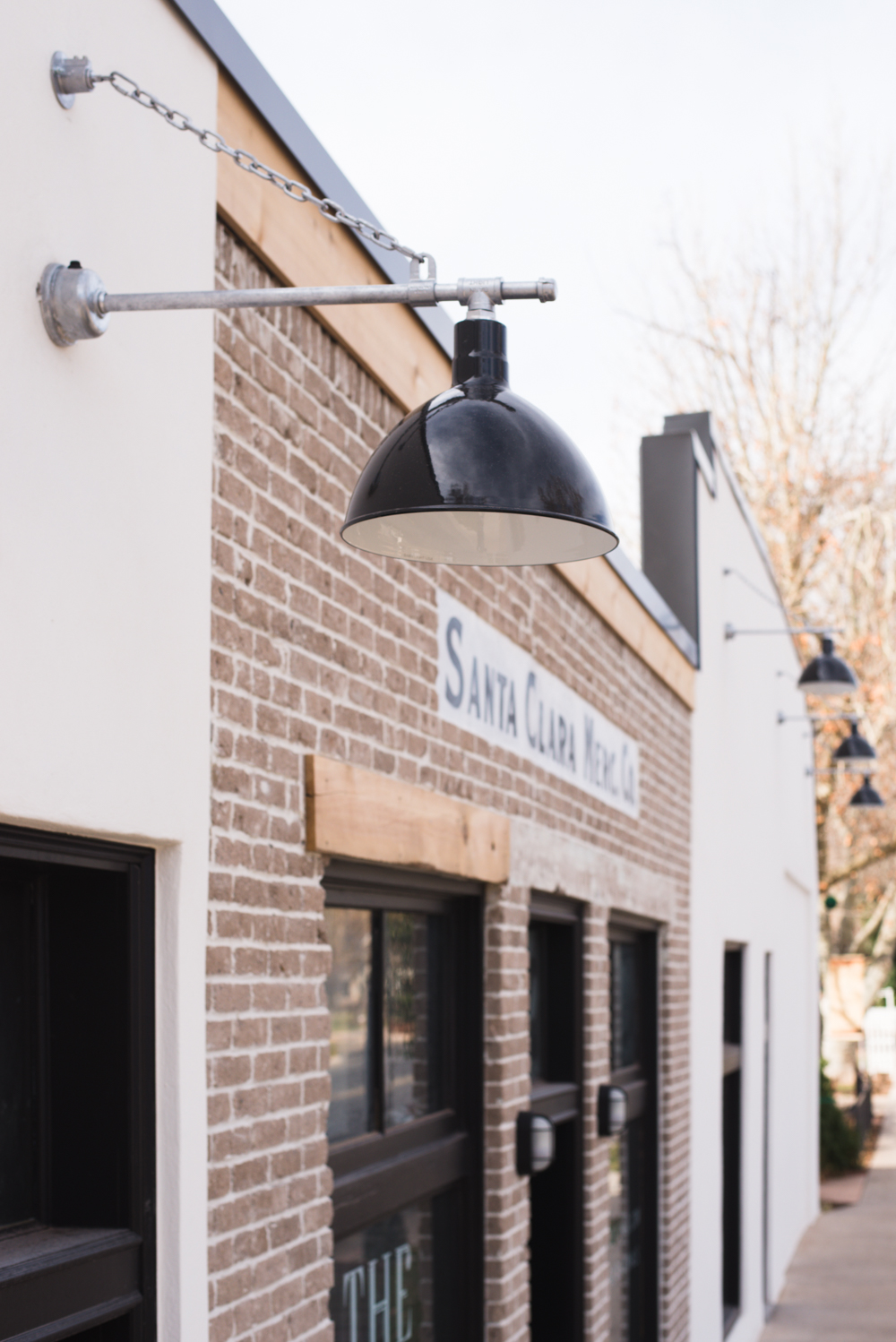 The arms that I chose are the G64, and let me tell you, I feel really happy about that decision. There are things that I've second guessed with the Merc, especially lighting (if you follow my instastories you've been along for that ride

) and the second I saw these arms in person I knew that there was no better decision in the world.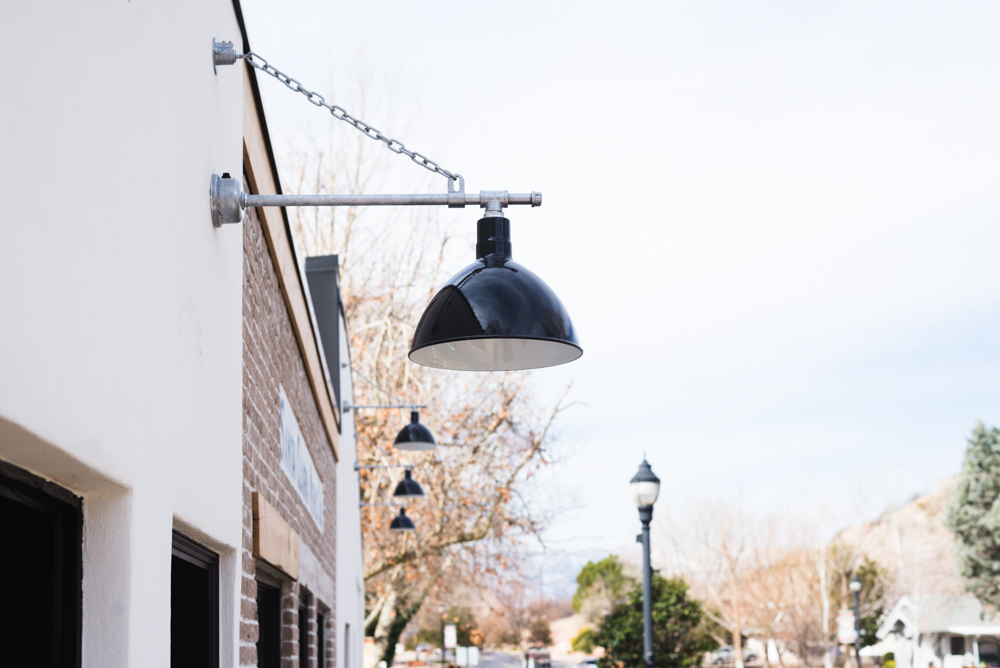 They are 23″ long and even though the front of the Merc can handle some pretty hefty stuff (because it's so tall) I feel like the back door looks equally as awesome, maybe even more so. All of this to say that even if you don't have a tall house, they could still work on yours!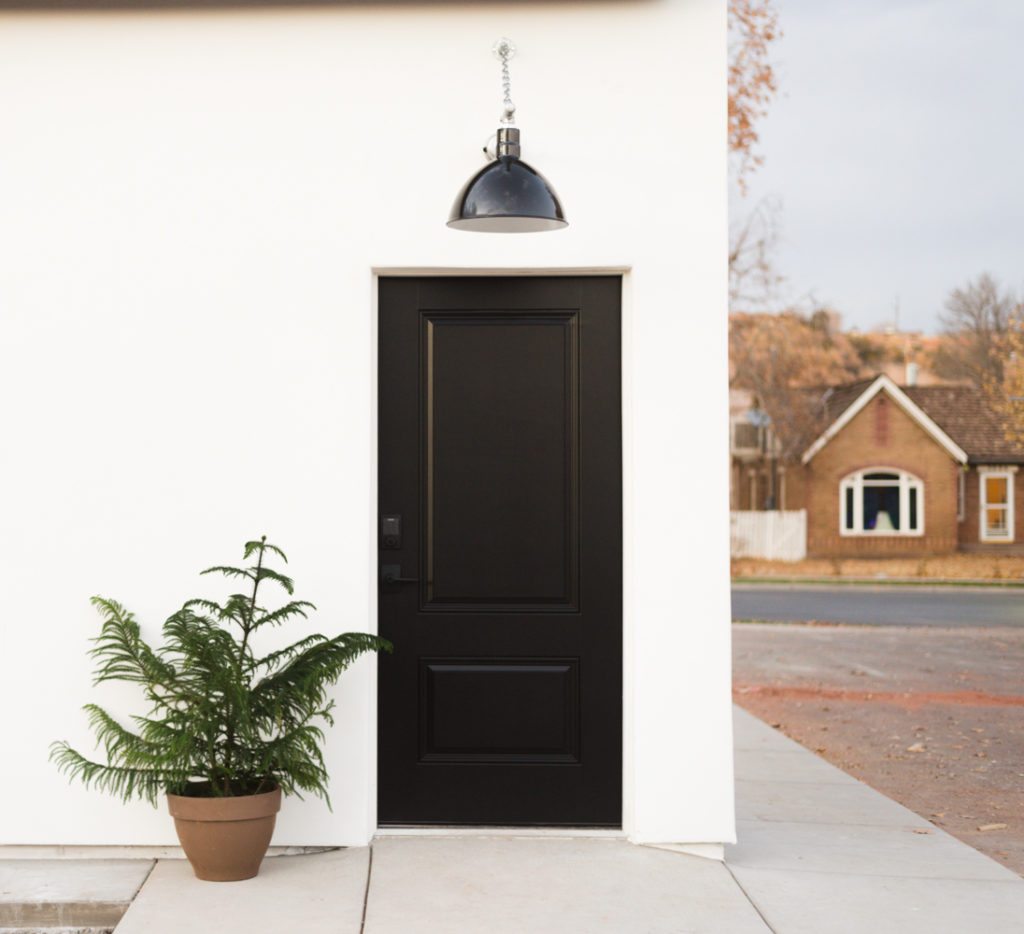 All of the lights have a photocell, which means that they automatically turn on when the sun goes down, like street lights! Court bought some high wattage bulbs (maybe a little too high wattage) and it looks like a completely different building, especially when it's all lit up. I may have broke into "Every Light In The House" circa Trace Atkins 1996 when they came on for the first time, but I feel pretty good about it and my neighbors didn't seem to mind.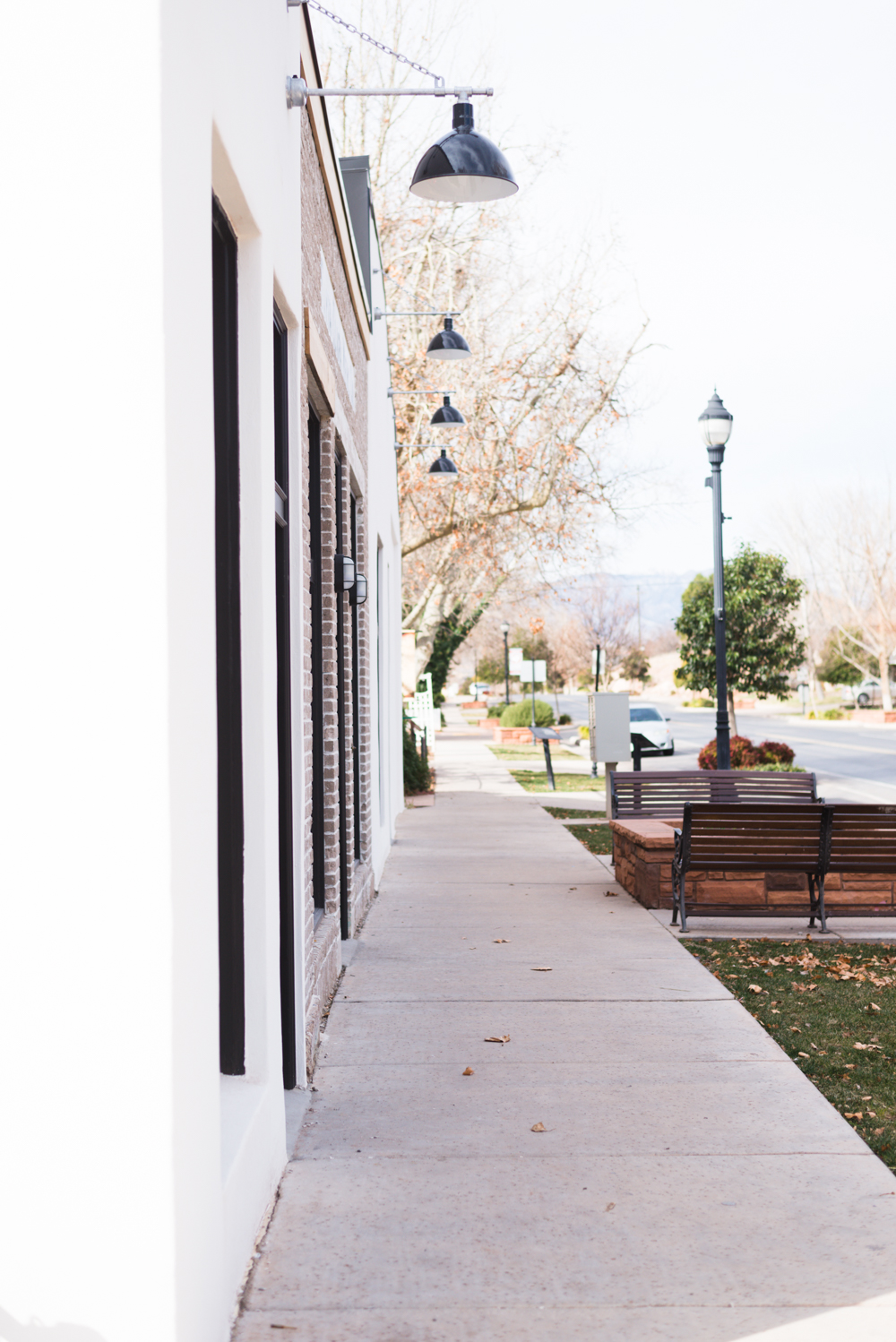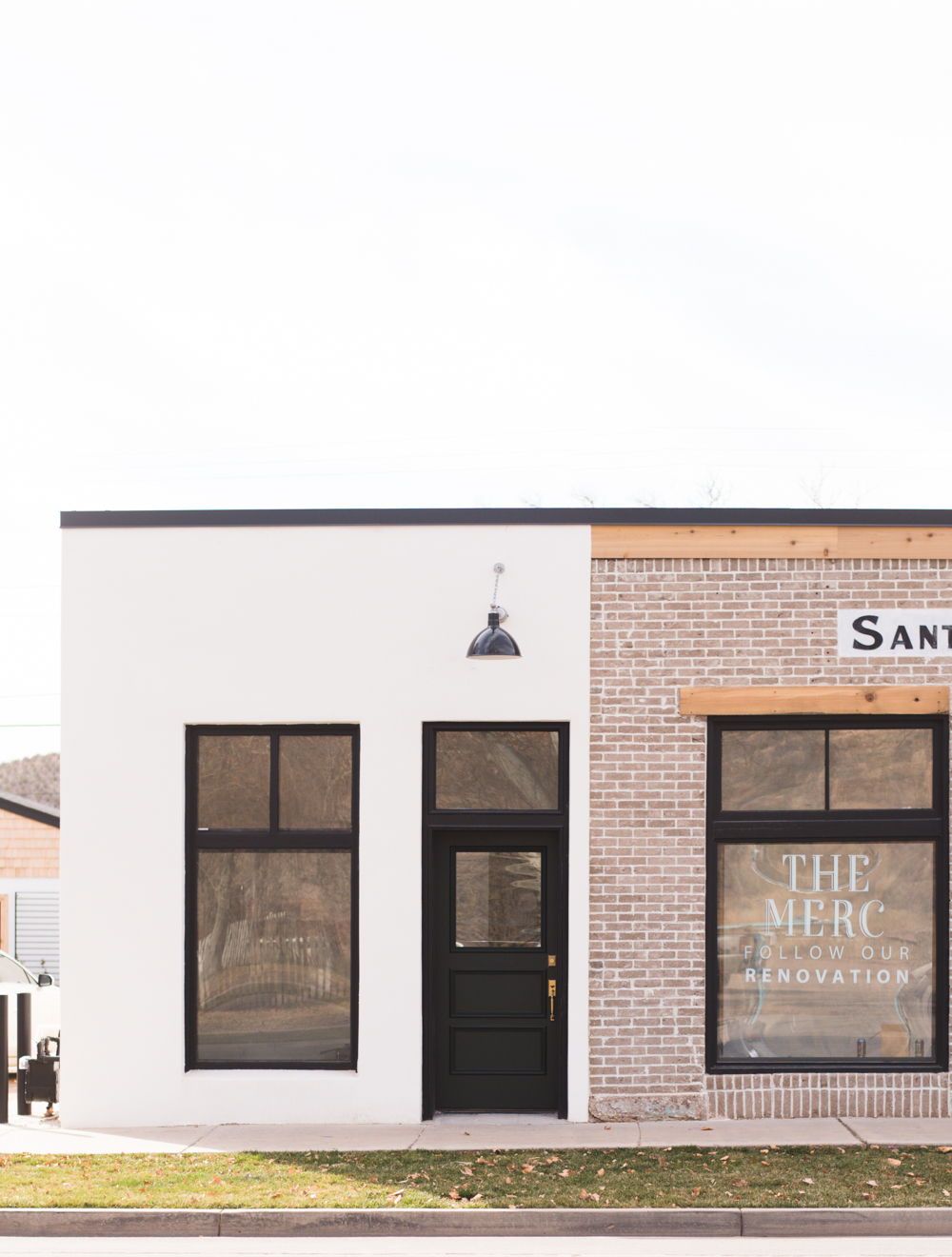 Also I am SO EXCITED because Barn Light Electric is offering Vintage Revivals readers 20% off!! Guys, this is a huge honor for me because their sales are few and far between. If you're looking at lighting (indoor and outdoor) you've got a month to make it happen, that's when the code expires! Use code is VR20 at checkout and please share it with your friends and family, there are always people on the hunt for great lighting and Barn Light Electric is the mothership.
Now for the fine print
This offer is not valid for already discounted merchandise, gift certificates or clearance items, and cannot be combined with other offers, promotions, or trade discounts (including trade memberships).
Products located under Discount Lighting, Vintage Items, Clearance Lighting, Gift Certificates, and Quick Ship Lighting are excluded from this coupon code.
To receive this discount, enter "VR20" in the "discount coupon code" field. Offer expires

Friday, March 23rd, 2018 at 11:59 PM PST

and cannot be applied to purchases made before Wednesday, February 21st, 2018.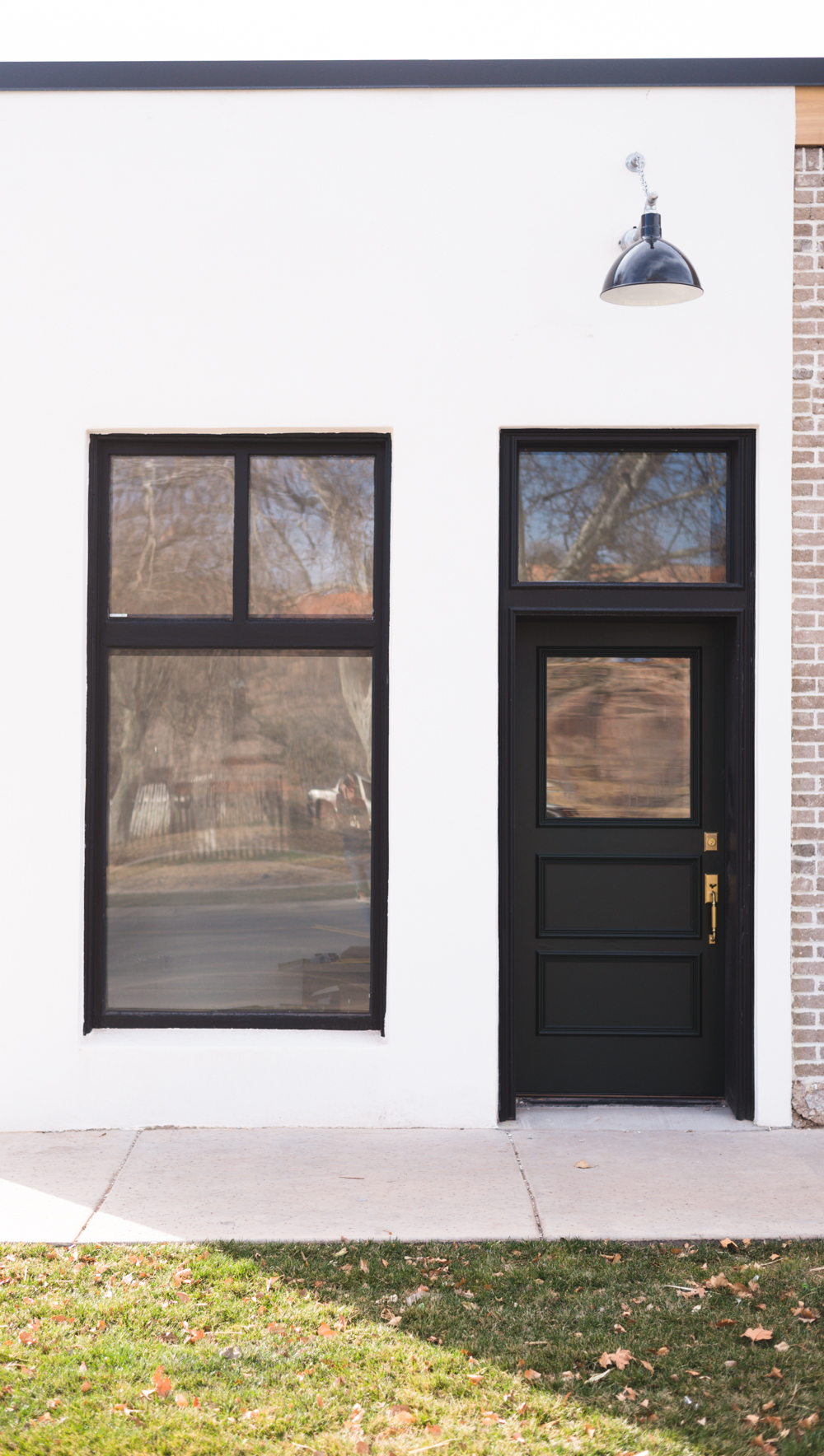 So I'm dying to know, do you think I made the right choice?!
HUGE thank you to Barn Light Electric for sponsoring our amazing lights and passing along our exclusive coupon code! xx
SaveSave
The post Our Exterior Lights Are In + Exclusive Barn Light Electric Coupon appeared first on Vintage Revivals.
via Mandi at Our Exterior Lights Are In + Exclusive Barn Light Electric Coupon
from Blogger Our Exterior Lights Are In + Exclusive Barn Light Electric Coupon