If you remember, we've had quite the door saga happening at the Merc. I found my dream door in a picture from Farrow and Ball on Pinterest.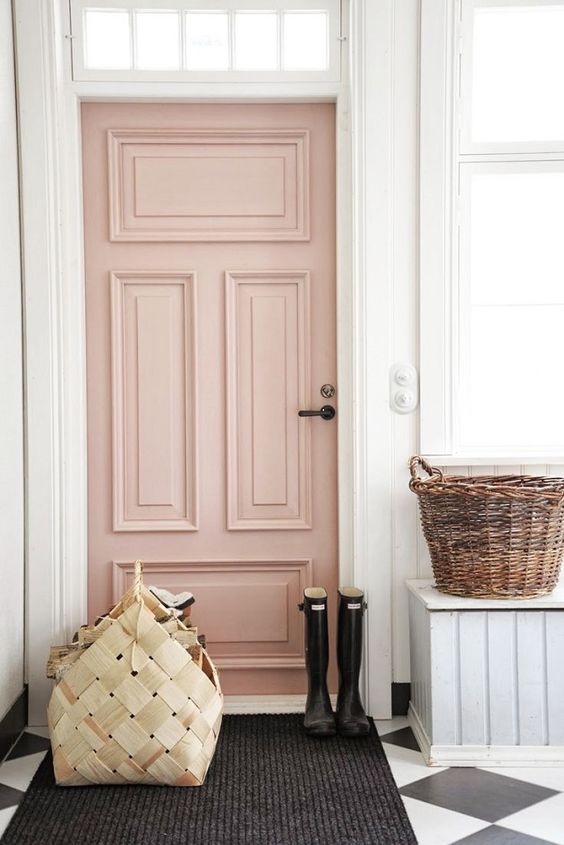 Not knowing the specific panel style (besides googling "Interior door with a horizontal panel, 2 vertical panels, and another horizontal panel" which surprisingly turned up nothing) I combed through tons of exterior and interior door images and sites and repeatedly came up short. We even had our front doors bid out to be custom made to match this style. but the bid came back waaaaaay out of our budget so I had kind of resolved myself to the fact that this door would just not be part of my life.
Imagine my utter shock when I was at Home Depot and picked up a Jeld-Wen door catalog and RIGHT THERE WAS MY DOOR PANEL!!!! WHHATTTTTTT!??! Freaking Home Depot, I swear guys. I couldn't even believe it!
I'd combed through the Jeld-Wen site with a fine tooth comb to find these doors and the style is only available at Home Depot! It's not listed online anywhere, but the panel style is R4200. Swing into you local store and grab this catalog, it's got all the good stuff!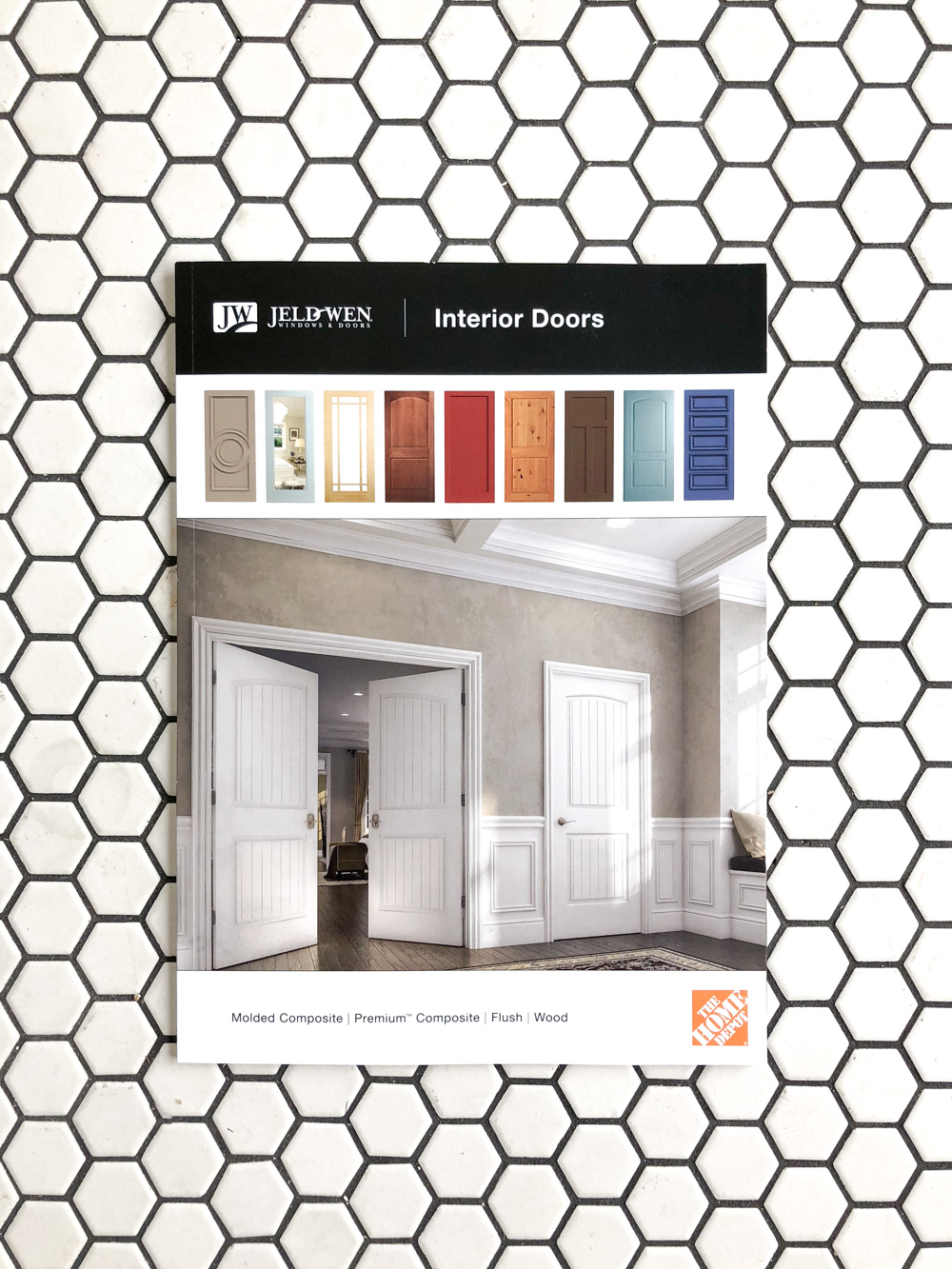 Let's talk about interior doors. I feel like doors are one of those things that most people don't put a ton of decision weight into. Their builder makes a few suggestions and they pick something hollow core that is the design equivalent of white rice. Now don't get me wrong, white rice is great, as long as there is something to jazz it up.
As you know, the vibe of the Merc is 1930's traditional+industrial. So something with heavy detailed moulding is just an absolute necessity, especially with our amazing transom windows.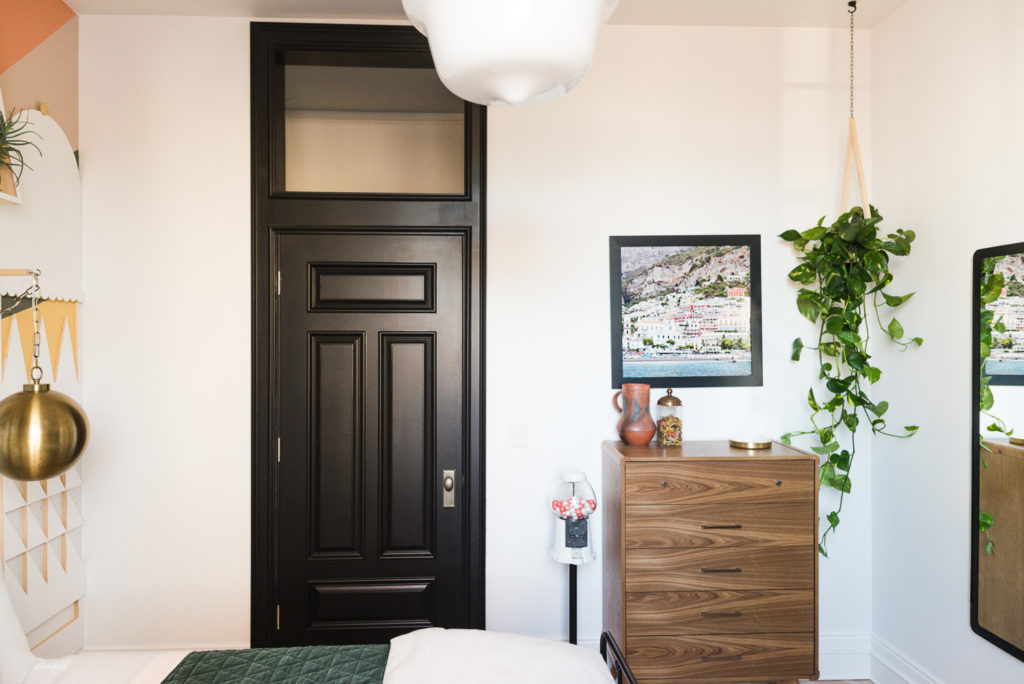 The first thing that I needed to decide on was the panel style (which honestly was such a no brainer when I saw the Jeld-Wen catalog.)
The panel style that we went with is the TRIA R4200. It's a solid core molded composite door.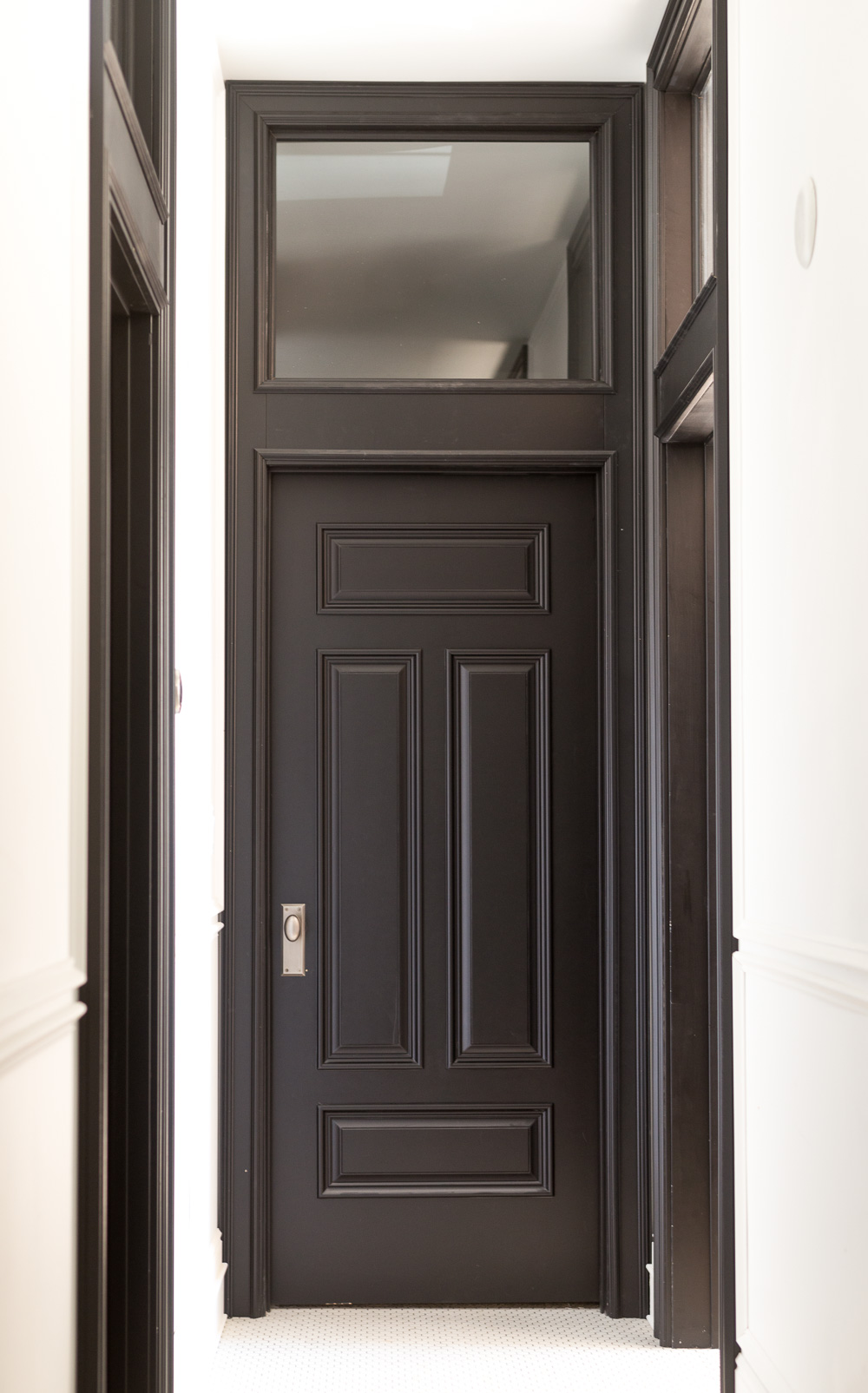 The really great part is that Jeld-Wen also has additional moulding that you can add to almost all of their door styles to make it even more custom and amazing.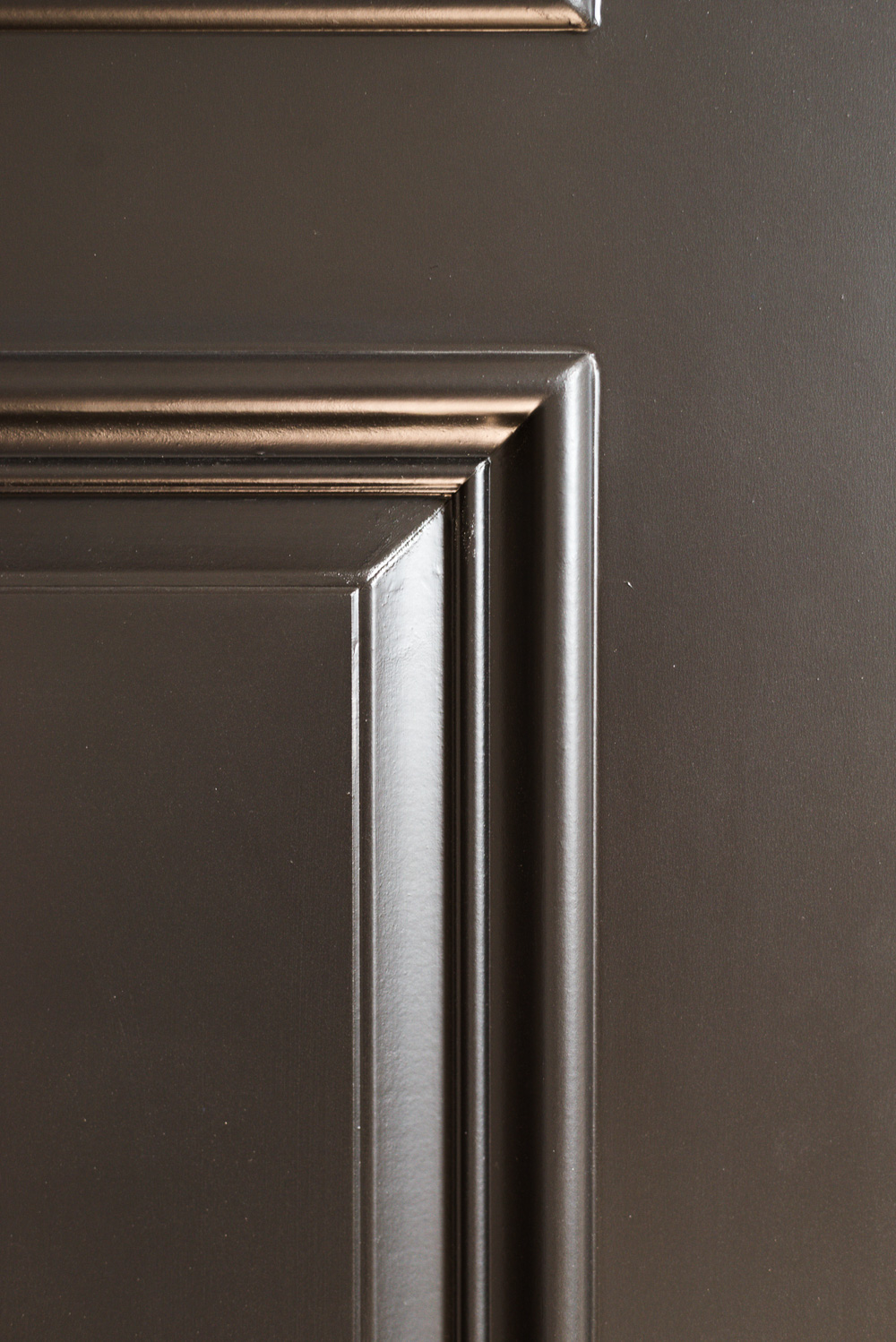 This picture is a great example of both options. The door on the right has extra moulding and the door on the left is the panel style without moulding (it's a pocket door and extra moulding makes it so that it doesnt slide into the pocket space!)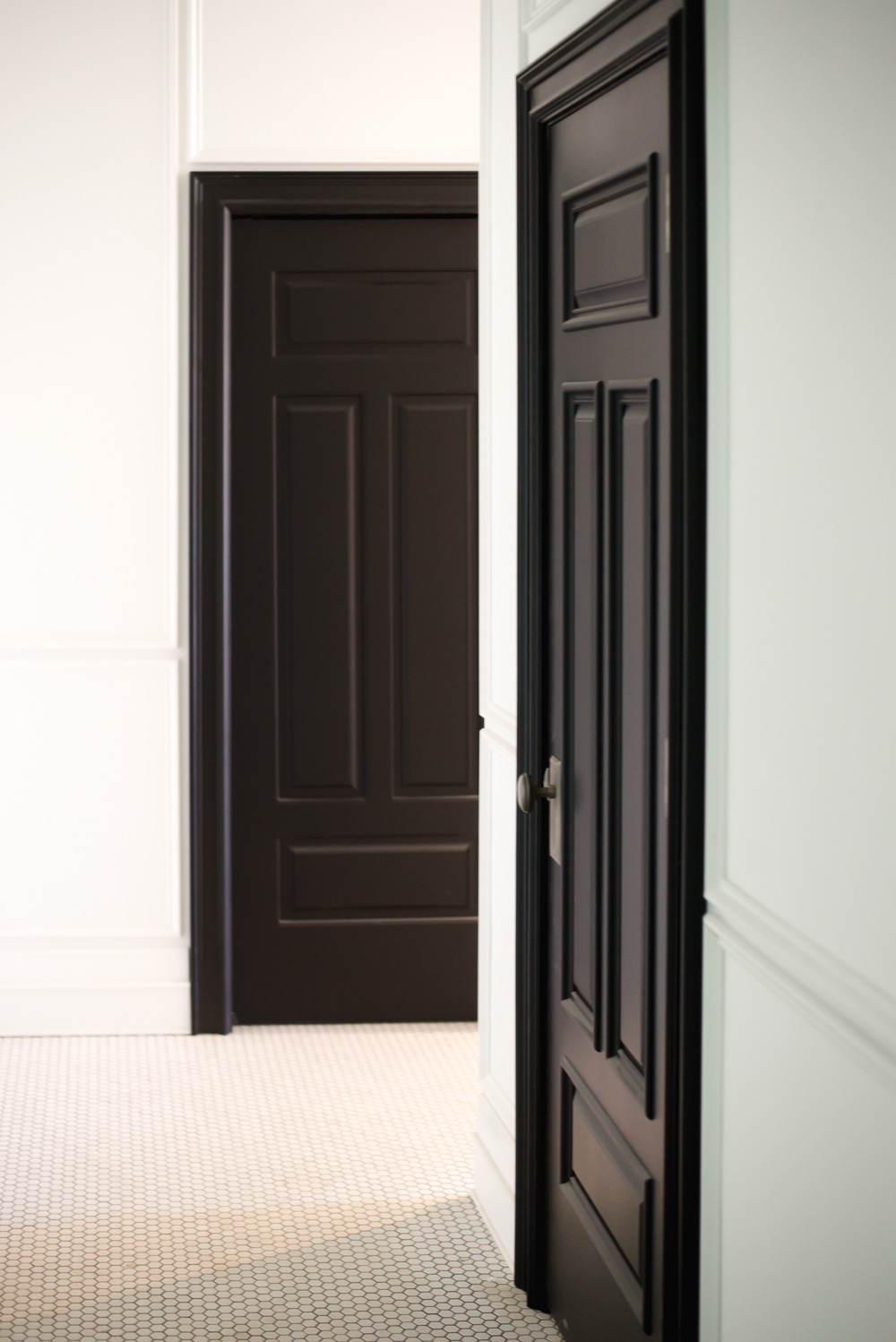 I've never lived in a house with solid core doors and I honestly had no idea what a quality door felt like until we had them installed. They're heavy (Court can attest to that. As he was moving them in he kept saying it over and over again 😂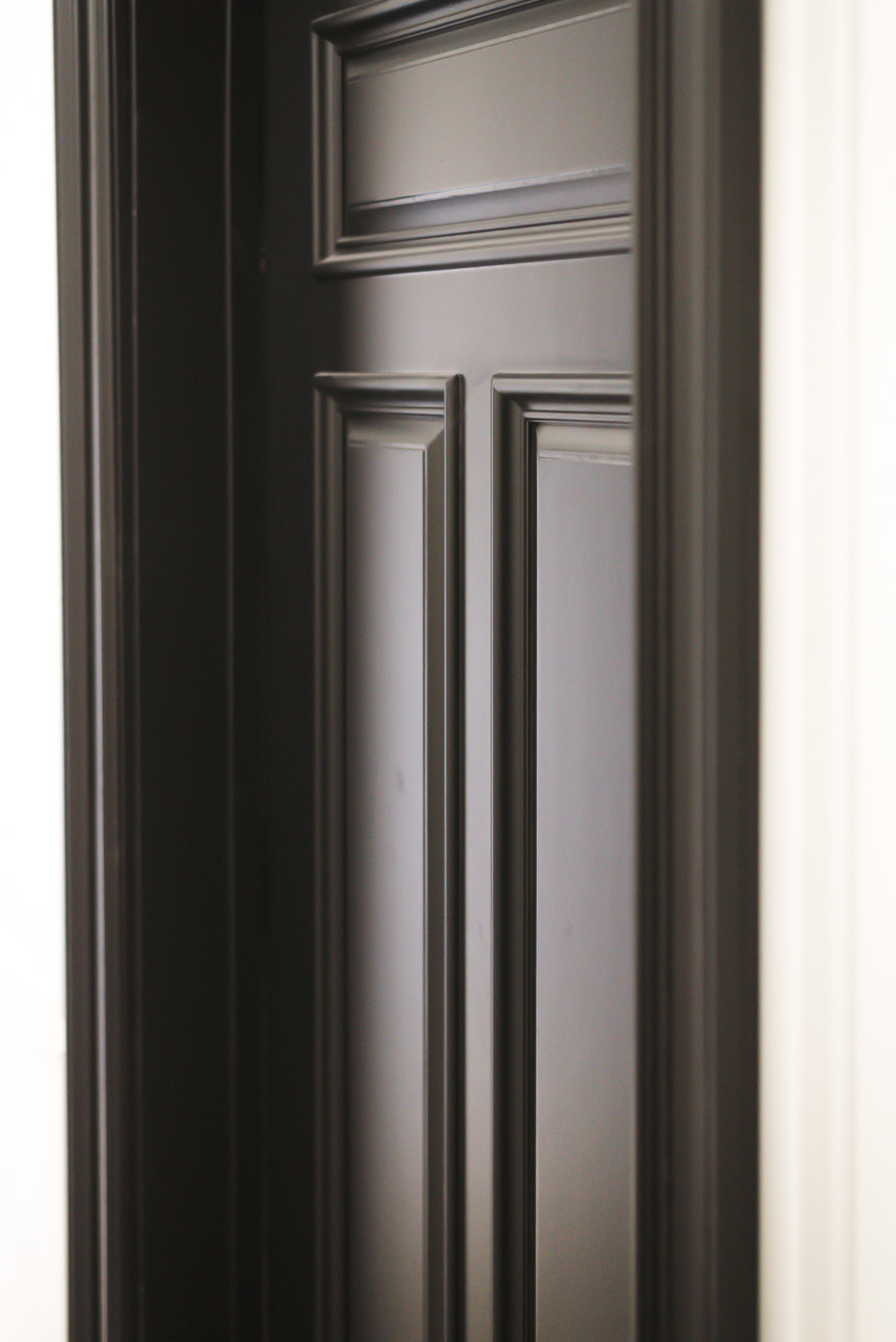 The doors into the office are single panel glass french doors. They're so simple and honestly would looks great anywhere and in any style.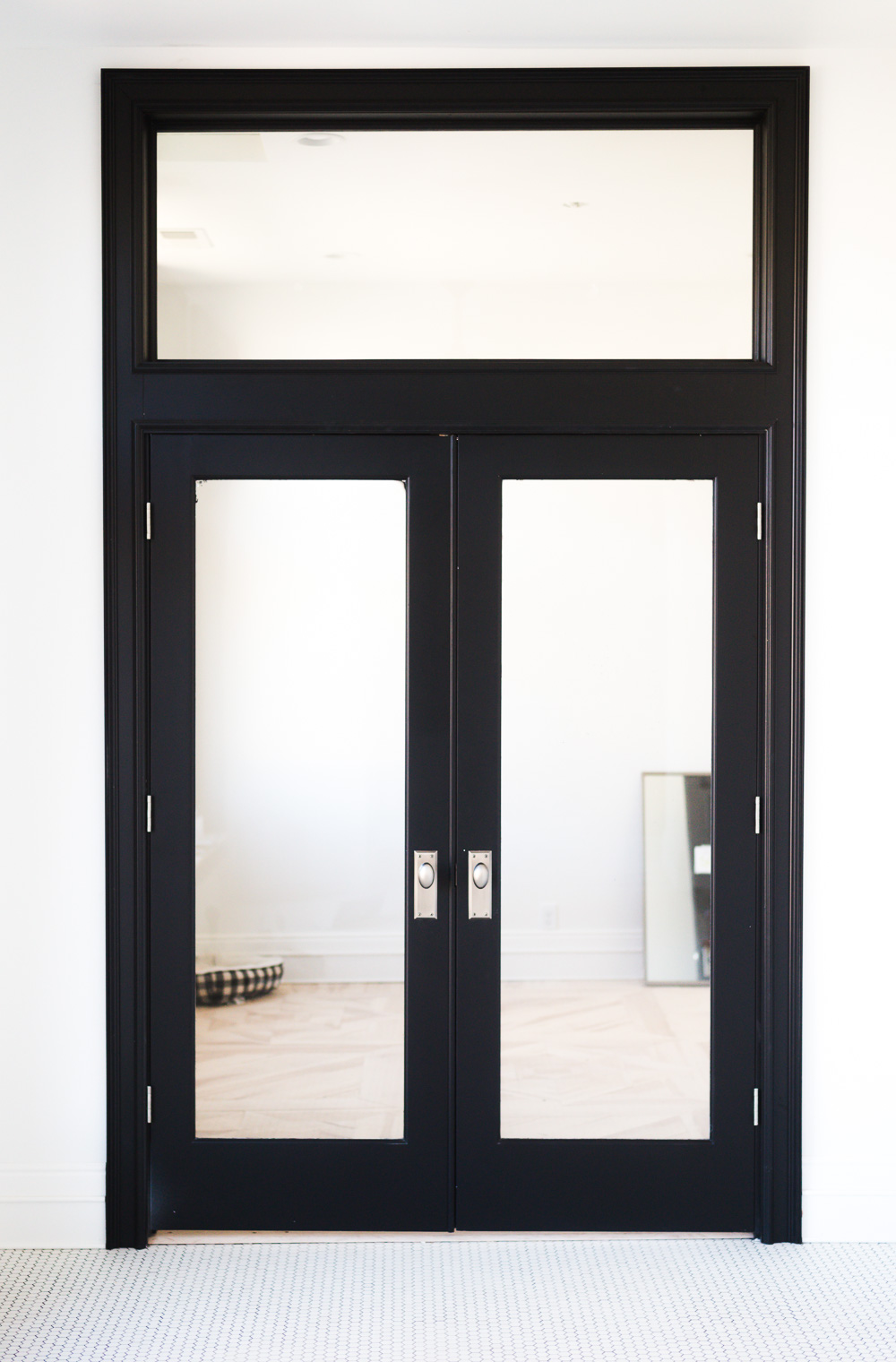 You can find a selection on homedepot.com and some on jeldwen.com but the really good stuff needs to be ordered in store at Home Depot. Which lets be honest isn't that big of a deal cause we're all there 3x a day anyways. 😂🔨🔸🔶🔸
SaveSave
SaveSave
The post The Perfectly Historic Interior Doors of My Dreams appeared first on Vintage Revivals.
via Mandi at The Perfectly Historic Interior Doors of My Dreams
from Blogger The Perfectly Historic Interior Doors of My Dreams