Huge thanks to Purple for partnering with me on this post!
Hey guys!! Lets talk beds! Not like headboards, bedding, throw pillows. Like actual mattresses. I've had my fair share over the years, especially the deliver to your door and let them expand kind. Leesa (in Ivie's room), Tuft and Needle (in Dylan's room) IKEA (at the cabin) and Sleep Innovations top the list.
When it was time to move into the Merc I was dead set on getting a new mattress for Court and I (and Brem cause #co-sleeper) As I was researching it the same company kept coming up, Purple. Everywhere I turned people were talking about it. Not just internet people, my real life people too. And if we're being honest, who hasn't watched in its entirety the Goldilocks egg test commercial? That thing is magical.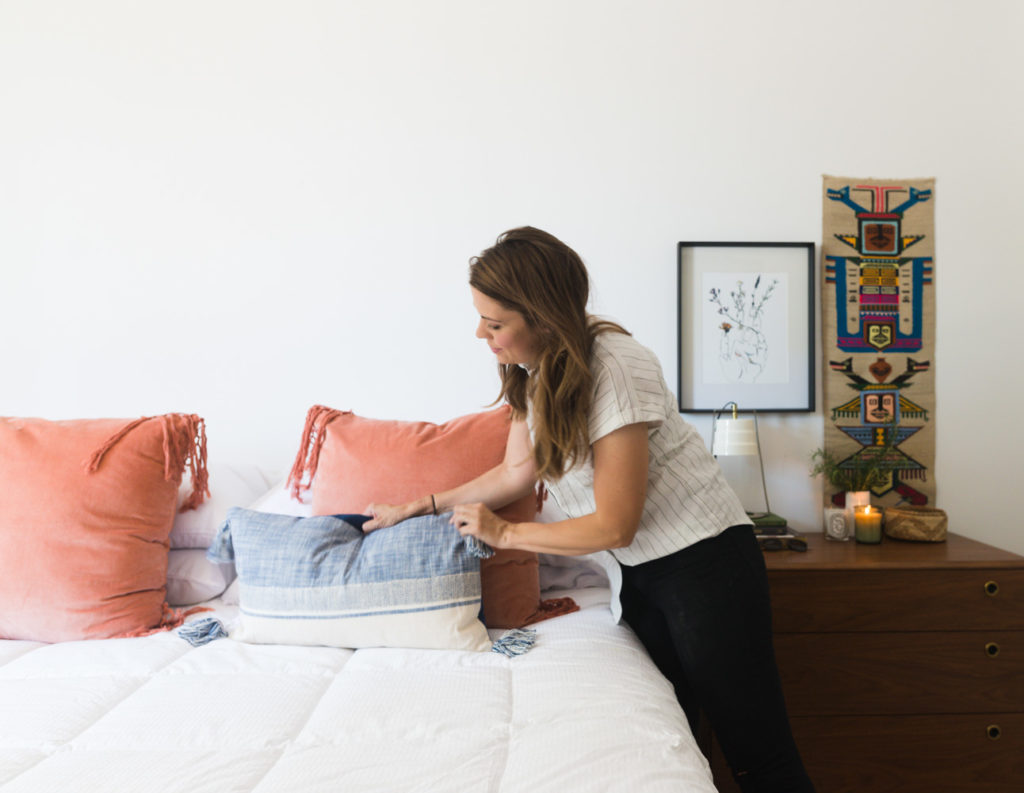 So while we may not have a master bedroom (it's in phase 2 of the Merc renovation) and we're squeeeeezing a king size bed into a kid's sized bedroom, gosh dang it, we will have a great mattress!
Purple recently added a whole new line to their mattress offerings. The New Purple 2 | 3 | 4. The difference between the new ones and the OG is that the bottom layer of foam is replaced by pocketed coils (so more like a traditional mattress vs. foam) We ended up with the Purple 3. One thing to note, because of the new design the Purple 3 is heavier than traditional foam mattresses, so it comes with white glove delivery included! 💃🏼 The delivery guys will move your old mattress, and set this one up complimentary.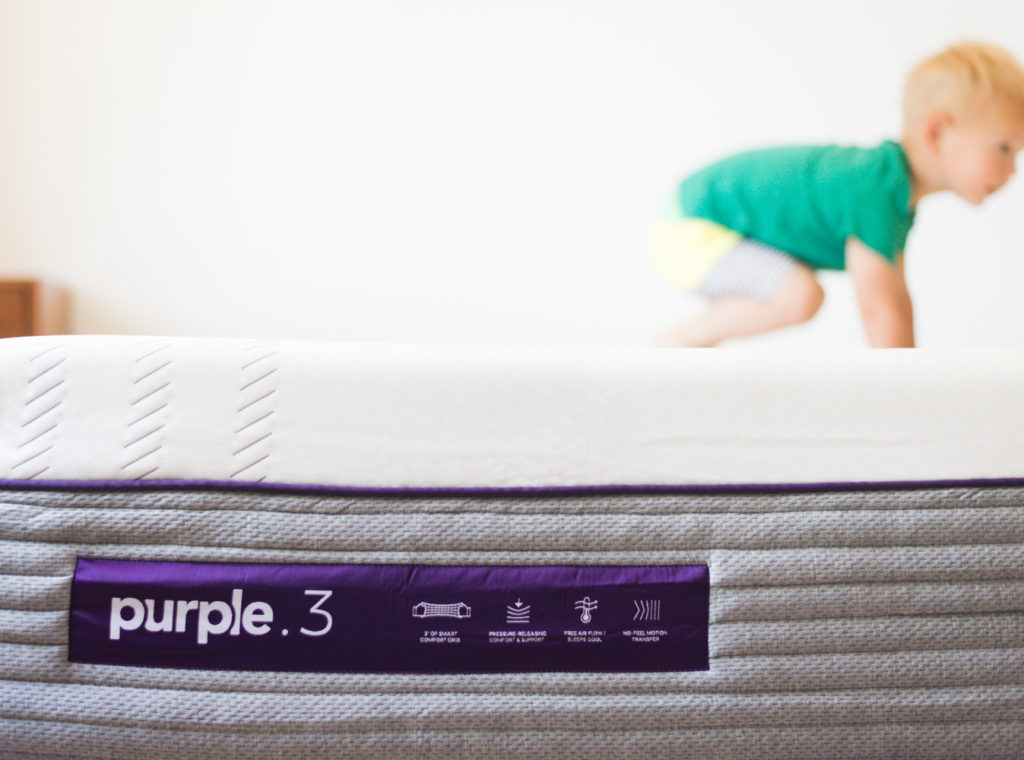 So the question on everyone's mind, do we love it?!
YES!
It feels totally different than any of the other mattresses that we've had. If you prefer a firmer mattress, you'll want to go with the Purple 2, if you love something extra cushy, go with the Purple 4. Court and I are at the opposite ends of the spectrum and settled on a Purple 3. I absolutely love it!! Speaking of love, have you seen their latest video?! Billy!! 😂😂
One of the greatest parts of ordering a Purple is their 100 night guarantee. If you don't love it, you can return or exchange it!
If you're investing in a great mattress like Purple, make sure that you are getting all of the benefits. I'm hyper-vigilant about keeping mattress protectors on our bed. At least until our co-sleeping adventure is over. I didn't realize with all of my layers of plastic in my battle against moisture I was completely killing the cooling feature of Purple. So make sure you also order one of their mattress protectors. It has made all the difference in the world!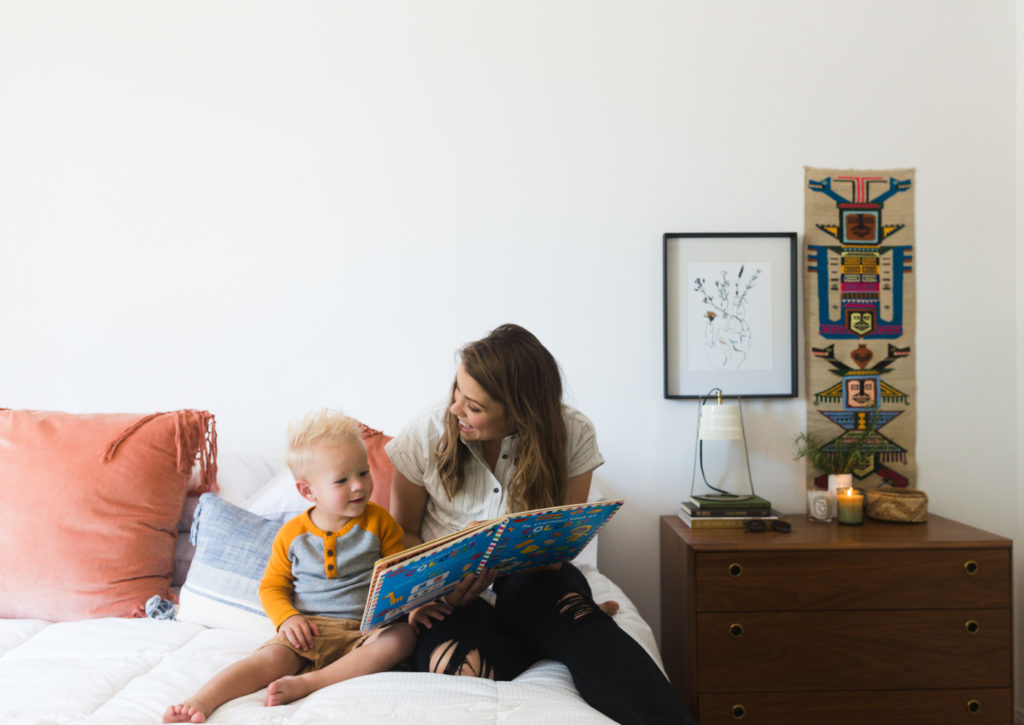 Get more info on Purple here (be warned you'll binge watch every video they have on their site) and if you're in the market for a new mattress, give it a shot. We've already ordered another for Ivie's room!
SaveSave
The post Picking Purple appeared first on Vintage Revivals.
via Mandi at Picking Purple
from Blogger Picking Purple